Accommodation in Sumava with children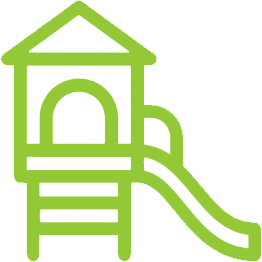 Children's corner
You will have a pleasant time in a space full of games and fun.

Sandbox
Every child who likes to play in the sandbox will appreciate it.

Climbing frames
Action-packed fun for kids of all ages.

Safe environment
Beautiful and safe surroundings are a matter of course with us.
Extinct villages, bottomless moors and endless forests, this is the magical surroundings of the Sněžná guesthouse in Šumava. Visit us with your partner, children or the whole family and enjoy the unforgettable atmosphere. You can climb the picturesque hills and find trails for the little ones, or explore the blossoming landscape from the saddle of a bicycle. After a full day, recharge your batteries in the comfort of our guesthouse, which is the ideal combination of accommodation with children and Sumava. Our breakfast buffet will give you a boost of energy.
Holidays with children in Sumava
Relax and stretch your bodies You can use the nearby workout playground, the pool with sauna world or the hot tub and children's pool. In winter, nature covers us with a white blanket of snow and it's time to get out the skis. The skiers' paradise is nearby ski area Mitterdorf and the children's dream is the "Toboggan Paradise" with a toboggan run on Almwiese. Don't forget to bring your canine companion along on your expeditions.
Dogs are welcome!
Tips for trips in the surroundings of Volary and Šumava and the history of the local region can be found in the book we have prepared for you, which is available in each room. Inspiration for trips can also be found on our website. A holiday in Šumava with children will be the right one for you,
Do you have a question or want to book a room?
We are happy to help you, contact us or make a reservation. +420 774 343 448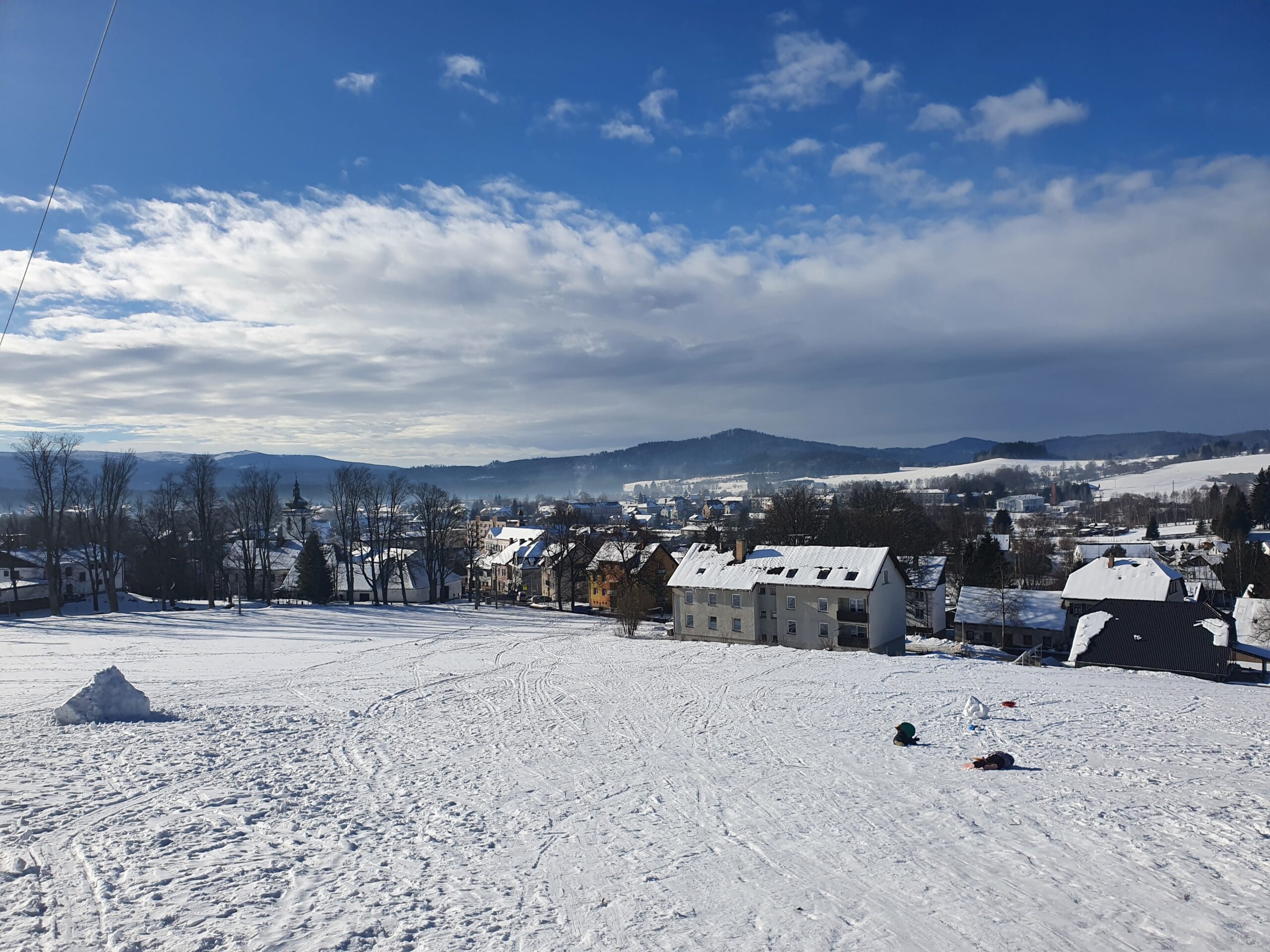 Walking tours in Volare and its surroundings
These tours will take you through the immediate surroundings of the city and introduce you to a unique set of buildings, called....
See more
Suitable for cross-country skiing
Slightly challenging
Suitable for experienced beginners
Difficulty
Schwarzenberg Navigation Canal Nature Trail
Go cycling or cross-country skiing along the water to discover the Šumava landscape. The Schwarzenberg Navigation Canal was built...
See more
Suitable for cross-country skiing
Suitable for complete beginners
Difficulty
Pošumava Southern Railway New Valley
Take a ride on the world's shortest international railway in the summer season, a replica of a steam locomotive...
See more
Suitable for cross-country skiing
Suitable for complete beginners
Difficulty